Cindy (Dental Assistant)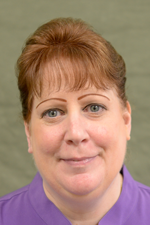 Cindy has over 30 years of chair side dental assisting. Her friendly, caring attitude help ease patients apprehension towards dental treatment. Cindy was born, raised and still currently resides in East Northport.
Cindy loves Long Island for its adventurous day trips, quaint towns, and great restaurants. She enjoys spending her free time going to plays and museums but most of all, spending time with her family.

---
Cindy (Hygienist)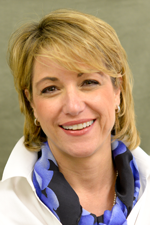 Cindy may be in dental hygiene but her passion for the health field runs deep and goes far beyond dental hygiene. To Cindy, her job is to listen to our patients, care deeply, serve and educate them with all of her integrity. She has been practicing dental hygiene for 29 years. She has worked for a prosthodontist for 16 years in Great Neck and has worked with several periodontists as well.
Cindy has been working with Dr. Matlach for over 10 years, "He has given me the opportunity to learn CPR, Teeth Whitening, Orthodontics, and Oral Conscious Sedation. Most importantly, he has given me the time and support I need to make a difference in our patients' lives. Whereas many offices have a 30-minute in-and-out "cleaning," our standard is a full hour which allows me to be thorough and help patients relax. My favorite patient is the apprehensive, frightened patient. I love being able to relax them and reassure them that they are in the best hands possible." She often does such things as placing lavender at her patients' temples to help relax them and to teach patients how to continue to improve their hygiene skills at home. She enjoys helping make a difference in their lives.
Her interest and passion for the health field has only grown over the past few years. She has extensive and growing knowledge of the health sciences. As a hobby, she loves to study all the fascinating fields, in particular, holistic health and herbology.
On the personal side, Cindy loves working with children and has been doing so since high school. She is a fitness instructor, martial arts instructor, and personal trainer in a few local gyms. She has also been teaching martial arts for 13 years at a local Tae Kwon Do school.
"God gave me one wonderful son who is an awesome athlete and is a college graduate as of May 2014". Cindy lives in a wonderful home with her husband in Huntington, which is surrounded by nature to "feed my soul". She loves to ski, run, bicycle, and hike, and is currently learning to play tennis.
---
Lori (Patient Coordinator)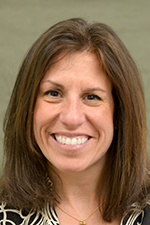 Lori's strong managerial skills are a result of her many years of catering experience in Manhattan's top luxury hotels and event planning industries. Working in these areas has helped her develop her fine office, interpersonal and organizational skills. These qualities are key components to our professionally managed dental office. Through Dr. Matlach's office, Lori has had the opportunity to learn CPR.
Lori recently relocated to Long Island from New York City with her husband and two children. She sits as Vice President on the SEPTA board of her son's school. She enjoys good wine, traveling, and dining out.