Get Adult Orthodontics in Huntington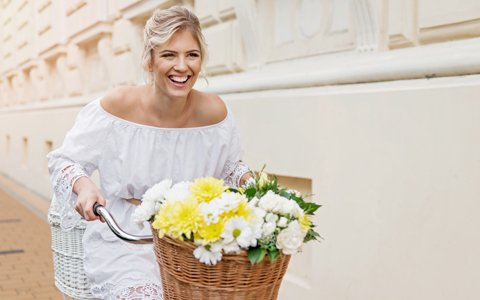 There's more to having straight teeth than achieving a nice-looking smile. Though Invisalign® treatment falls under the umbrella of cosmetic dental procedures, this treatment also works to benefit your overall oral health.
Straighten Teeth to Improve Oral Health
When you have crooked teeth, you're more likely to have an overbite or underbite, which can make chewing difficult. If your teeth aren't quite aligned, you may experience problems with your jaw, leading to disorders like TMD/TMJ.
Crooked teeth are also harder to clean, putting your teeth and gums at risk. You could end up with more cavities than normal or contract gum disease.
Patients who come to Robert Matlach Dental in Huntington with crooked teeth can be provided with an excellent option to straighten teeth: Invisalign® clear braces.
What Are Invisalign® Clear Braces?
Invisalign® clear braces are a modern-day solution created to straighten teeth and fix the bite position. They are clear trays that are customized to your unique smile. This system of straightening is less obvious than traditional braces because the clear trays are barely noticeable.
Benefits of Invisalign® Treatment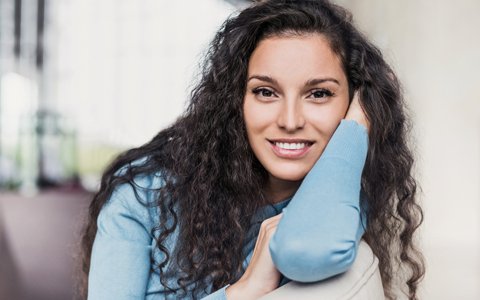 Invisalign® treatment has been used to successfully correct issues such as:
Crossbite.
Open bite.
Overbite.
Underbite.
Spaces between teeth.
Crooked teeth.
Crowded teeth.
All these issues can also be addressed and solved with traditional metal braces, but Invisalign® treatment presents some great benefits to go along with improved alignment.
Removability. It is often difficult to clean around traditional metal braces, but these clear braces can easily be removed for brushing and flossing.
Subtlety. Traditional metal braces are clearly visible, but no one has to know about your orthodontic treatment when you are wearing nearly invisible clear braces!
Comfort. Traditional metal braces can often cause pain due to the wires involved in straightening the teeth. Invisalign® clear braces do not have poky wires or brackets. They use a gentle pressure to gradually straighten teeth.
Low Maintenance. Instead of constant visits to the orthodontist to tighten wires, you can simply come by the office periodically for new trays and a progress check.
This array of benefits make Invisalign® clear braces a great choice for busy teens as well as patients who need adult orthodontics!
Adult Orthodontics at Robert Matlach Dental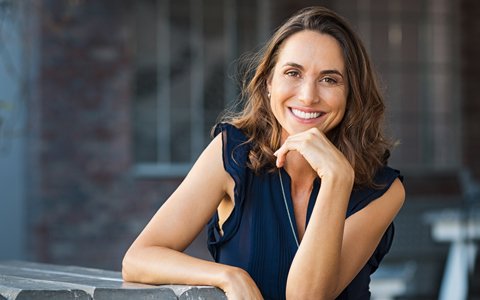 Invisalign® clear braces with Robert Matlach Dental are a great choice for adult orthodontics.
As a busy professional, you may not have time to accommodate visits to the orthodontist or lengthy treatments. Invisalign® treatment does not require constant visits, and it generally helps patients enjoy straighter smiles in 18 months or so.
No one wants a flashy mouthful of metal— especially professionals. Another benefit of this adult orthodontics option is that you can have subtle treatment that does not draw any negative attention. Your treatment is your secret while you give presentations or attend interviews.
The Invisalign® Treatment Process
After we've approved you for treatment, Dr. Matlach will take digital imprints of your teeth. Custom aligners will be made based off these imprints. Each new set of aligners is slightly different to help your teeth gradually move into a beautiful new smile!
Wear your retainers at least 22 hours out of each 24-hour day to get the most effective results from your treatment. We will check the progress of your treatment periodically and make changes to your treatment plan as necessary.
Straighten Teeth with Invisalign® Clear Braces
Whether you are a busy teen or a patient who needs a reliable adult orthodontics option, we would love to help you straighten your teeth with this remarkable treatment! Contact us in Huntington today for a consultation, so you can enjoy improved oral health and a beautiful smile! We help patients all over the area, including Halesite and Centerport.
Related Dental Services