Your Cosmetic Dentist in Huntington NY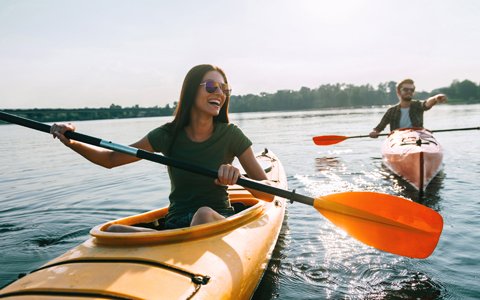 A cosmetic dentist will perform dental work designed to improve the smile's overall appearance. Also known as aesthetic dentistry, cosmetic dentistry can involve teeth whitening, straightening your smile, and fixing small aesthetic blemishes such as cracks or chips.
How Does Cosmetic Dentistry Benefit Me?
Robert Matlach Dental in Huntington NY offers cosmetic dentistry treatments that are designed to improve the health and aesthetics of our patient's smiles.
Several of our aesthetic dentistry treatments can improve your oral health as well as the beauty of your smile. Treatments like dental bonding can repair your tooth in a beautiful way, and orthodontic treatment can make it easier to keep your teeth clean, eliminating some of the hiding places that help bacteria flourish.
I will definitely agree YOU have given me that great smile!! And it has been a good experience going through it all with you Dr!
Roselyn C.
A beautiful smile can be an asset, but what matters more is how you feel about your smile. Having white, straight teeth can both boost your confidence, helping you navigate both personal and professional situations with ease.
Our practice offers several cosmetic dentistry treatments that can make your smile unforgettably beautiful!
Teeth are often stained depending on what we eat and drink. Teeth whitening treatments place engineered whitening formulas on the surface of teeth to eradicate old or deep stains. Our office offers two types of teeth whitening: take-home kits and in-office treatment. We'll work with you to decide which treatment better suits your needs.
Learn More About Teeth Whitening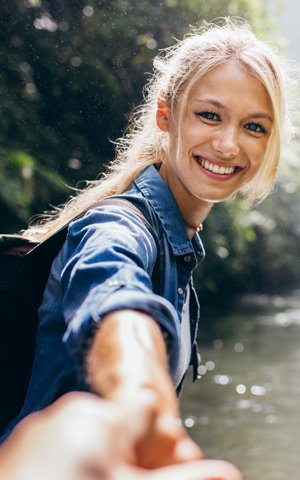 Most people are born with crooked or slightly crooked teeth. For a long time the only treatment for this was braces, but our office today offers something easier and much less painful. To avoid the discomfort and pain of traditional metal braces, we offer our patients Invisalign® clear braces.
These clear braces will be sculpted to fit your teeth exactly, gradually moving them in order to achieve a straight smile. You can remove the Invisalign® trays for meals or to clean and brush your teeth, making them more convenient and comfortable than traditional metal braces.
Learn More About Invisalign
Your cosmetic dentist can reshape problem teeth to resolve small flaws in your smile by using porcelain dental veneers. These porcelain shells are bonded to teeth that are chipped, misshapen, discolored, or generally ill-fitting in your smile. This aesthetic dentistry treatment offers a smile makeover that will help you love your smile again!
For even faster results from this type of cosmetic dentistry treatment, you can choose prepless veneers! This style of veneer requires less preparation than traditional, helping you achieve your dream smile with efficient, conservative treatment.
Learn More About Dental Veneers
Tooth Bonding
When your tooth is cracked or damaged, we can use this aesthetic dentistry procedure to repair your tooth with a composite material that matches your tooth color. This means that your tooth can look and feel as good as new again!
Gum Reshaping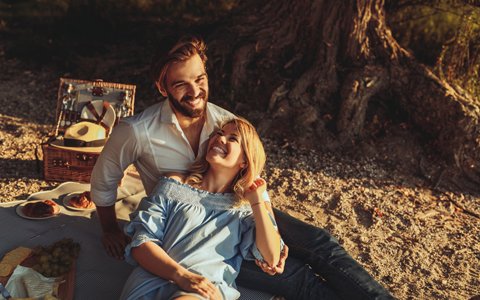 When you have a "gummy smile," we can reshape your gum line to make your smile more attractive. We can contour your gums to perfectly frame your teeth. Our aesthetic dentistry options include procedures like periodontal plastic surgery in order to add just the right touch to your unique smile.
Smile Makeover
Your cosmetic dentistry treatment plan should be as unique as your smile is! When we plan a smile makeover, we talk to you about your goals for your smile and recommend a combination of treatments that will help you achieve those goals.
Whatever you need for your very own smile makeover, your cosmetic dentist is here to help!
Get Your New Smile from Robert Matlach Dental!
If you would like to get a new smile today, contact our cosmetic dentist in Huntington NY to get started with a treatment plan that will help you love your smile again! We help patients all over the area, including Centerport and Halesite, get beautiful smiles!
Related Dental Services