Treat Periodontal Disease in Huntington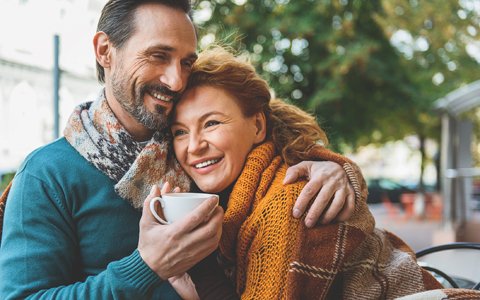 Adults living in the United States share a lot of commonalities, including suffering from gum disease. At Robert Matlach Dental in Huntington NY, we offer gum disease treatment to help patients avoid the dire consequences that often result from this common ailment.
We also practice teaching preventative methods that stop gum disease from forming in the first place.
What Is Gum Disease?
Gum disease— also known as periodontal disease— is the number one cause of tooth decay and tooth loss in the United States. It is an infection of the gums, the pink areas of the mouth that hold your teeth in position.
When gum disease progresses far enough, teeth will begin falling out because they are no longer supported by bone and gum tissue.
Risks of Gum Disease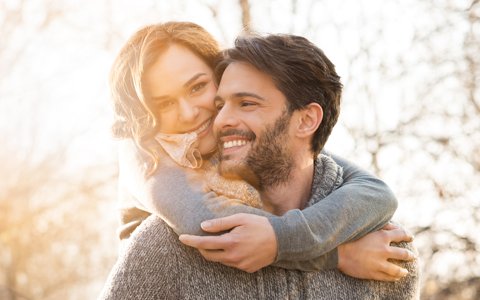 The key risk of gum disease concerns your teeth. You can easily lose a tooth to periodontal disease, as millions of Americans have. Along with losing a tooth, your appearance and oral health suffer. You may appear prematurely aged as your jawbone recedes, further affecting the health of your remaining teeth.
Although the loss of your permanent teeth is frightening enough, there are other risks associated with unchecked periodontal disease. Bacteria that cause gum disease may also contribute to other health conditions, such as:
Arthritis.
Heart disease.
Alzheimer's.
Preterm labor.
Diabetes.
Your oral health is tied to your overall health. As dental professionals, we want to help you avoid tooth loss, but we are especially anxious to treat your periodontal disease in order to help you prevent these other health conditions.
Symptoms of Gum Disease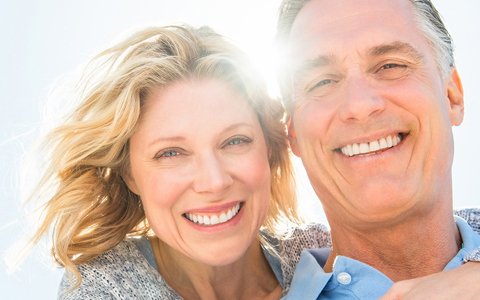 The following are common indicators that you may be experiencing some stage of periodontal disease:
Persistent bad breath.
Gums pulling away from teeth.
Loose teeth.
Gums that bleed during brushing or flossing.
Tender, swollen, or red gums.
If you are experiencing any of these symptoms, please seek gum disease treatment right away! We want to help you avoid the lower quality of life you experience when you lose a tooth.
Maybe you are not experiencing any of these symptoms presently. If it has been a while since you've seen a dentist, you should come see us immediately. Without regular cleanings, plaque and tartar build-up on your teeth. Both of these substances provide a growth medium that bacteria love, contributing to the development of gum disease.
Michael O.
"Dr. Matlach and his team deserve an award of excellence in dentistry. Excellent, courteous service and a high level of professionalism. Did I mention they also accommodate your pockets too? Oh yes, they do"
2022-06-23T21:14:12-04:00
"Dr. Matlach and his team deserve an award of excellence in dentistry. Excellent, courteous service and a high level of professionalism. Did I mention they also accommodate your pockets too? Oh yes, they do"
https://www.matlachdental.com/blog/testimonial-rotator/michael-o/
Gum Disease Treatment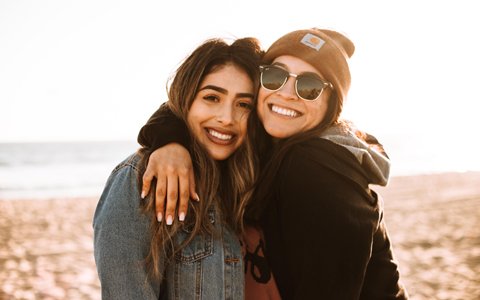 Gum disease treatment at Robert Matlach Dental involves a deep cleaning known as scaling and root planing, which removes plaque and tartar buildup that irritate the gums and cause periodontal disease.
Along with this deep cleaning, gum disease treatment may also involve antibiotic rinses that can help you combat the bacteria that have been flourishing in your mouth. Each case is handled on a case-by-case basis to ensure that we reverse the effects of gum disease and restore your oral health.
Receding Gums Treatment
As periodontal disease progresses, your gum tissue begins to pull away from your teeth in order to escape the bacteria on your teeth. This gum recession needs to be corrected in order to maintain the health of your mouth.
In some cases, we may recommend periodontal plastic surgery as part of your gum disease treatment. In a procedure like this, we recreate a healthy gum line that will support your teeth and help you restore your oral health.
You can learn more about this periodontal plastic surgery by reading on this page.
Are You Suffering From Gum Disease?
If you need answers immediately, download the Kois Healthy Mouth app for iOS to get answers in less than ten minutes! After a short questionnaire, you will be able to set an appointment with your Huntington dentist to resolve any of your health concerns, including a need for gum disease treatment.
Let Us Help You Save Your Teeth!
If you are concerned about gum disease, contact our office today in Huntington NY. We are ready to help you restore your oral health and save your teeth if you are in the area, including Centerport and Halesite!
Related Dental Services