Get Headache Relief in Huntington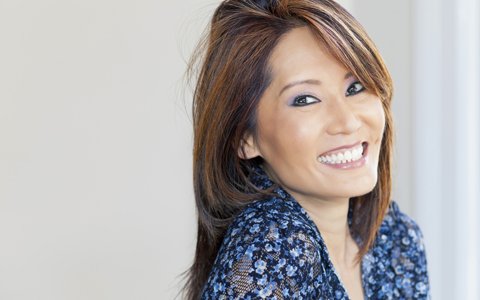 Sometimes problems with teeth lead to problems with other parts of the body. In the case of TMD, it's the jaw. Patients suffering with jaw pain are welcome to call Robert Matlach Dental for diagnosis and headache relief.
TMJ and TMD Treatment
You have two joints in your jaw; one on each side. These joints are known as temporomandibular joints.
TMD stands for temporomandibular disorder. When the inflammation and pain in the jaw joint (TMJ) is properly diagnosed, it's often a form of temporomandibular disorder (TMD).
Today, the two terms are used interchangeably, often to describe the disorder and not the particular body part that's in pain.
What Causes TMD?
If you're experiencing pain in your temporomandibular joint, it may be because of one of the following:
Excessive chewing.
Orthodontic treatment.
Teeth grinding or clenching.
Poor posture.
Injury.
Chronic stress or anxiety.
Musculoskeletal disorders such as arthritis.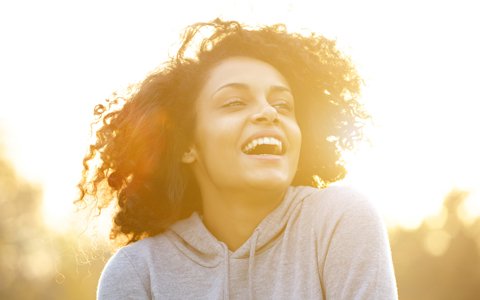 The causes mentioned above can cause several different symptoms to manifest. Look for signs of:
Muscle spasms.
Headaches or migraines.
Pain in the face, jaw, mouth, or ear.
Crackling or tenderness in the jaw joints.
Difficulty chewing.
Frequent toothaches.
Clicking and locking of jaw joint.
Popping sounds as you chew or speak.
If any of the above have been affecting you recently, you should visit our office for a definitive diagnosis and treatment options, including headache relief in some cases.
Do You Need Answers Now?
Maybe you are unsure about calling our office. When you would like an insight into your oral health before calling a dental professional, you can download the Kois Healthy Mouth app for iOS to get answers in less than ten minutes!
A short questionnaire will help you decide if it is time to contact your dentist to seek TMJ treatment.
TMJ Treatment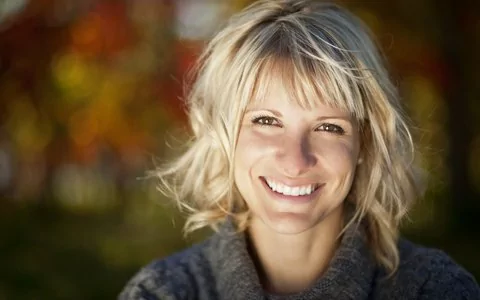 Robert Matlach Dental in Huntington NY has treatment options available for patients suffering from TMD. The type of treatment will vary based on your unique health needs, but TMJ treatment often includes options like:
Bite splints.
Occlusal adjustment.
Hot and cool packs applied to the face.
Prescription for over-the-counter pain medication.
Surgery.
Every patient is different, but these are common solutions that patients often find helpful.
Bite Splints for TMJ Treatment
At our practice, we're pleased to offer patients custom splints that will be crafted to meet their unique needs.
A splint is designed to rest between teeth when the patient is relaxed or sleeping. This will help prevent teeth from clenching or applying pressure to one another. By preventing the application of this pressure, we are helping your TMJ relax and begin to heal itself.
Headache relief is a common benefit of treatment like this. When your TMJ can relax, it no longer sends pain signals around the body, including your head.
We Can Offer You Lasting Relief from TMD Symptoms!
If you are done with temporary solutions to a serious problem, we can offer you solutions that will help you heal and enjoy your life again! Whether you are looking for headache relief or a way to ease other troubling symptoms, we can offer you TMJ treatment that can improve your overall health.
Contact Robert Matlach Dental by phone, text, or email today to schedule a consultation if you are in the Huntington area, including Halesite and Centerport!