Your Emergency Dentist in Huntington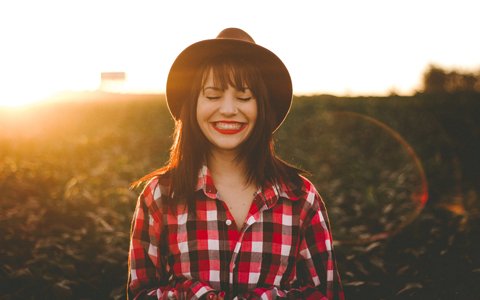 Accidents happen all the time. When you or a friend or loved one experiences any sort of dental accident or trauma, Robert Matlach Dental in Huntington is ready to help. Any type of accident involving the body requires careful treatment given by qualified professionals. This is as true for tooth pain or trauma as it is for arm or leg injuries.
Dr. Matlach and his staff are welcoming, friendly and professional. I know my family and I are in good hands as soon as we walk through the door.
Moriah
Aside from accidents, there are other reasons that you might need care from an emergency dentist like Dr. Matlach. If you are experiencing tooth pain or any other distressing symptoms, we can provide emergency dentistry services to help you feel better today!
Dr. Robert Matlach, DDS, treats a wide range of dental emergencies at our Huntington practice. We can often schedule you for an appointment the same day you call, so you can get help from an emergency dentist right away!
How Do I Know If I Need Emergency Dentistry?
Dental emergencies can happen for any number of reasons. Whether it happens when you're playing sports or while you relax in your favorite chair, our dental practice is equipped to fix the problem and help you feel comfortable again!
Some of the most common reasons you might need emergency dentistry include situations such as:
Dental Crown Problems. If your dental crown feels loose or has fallen off, this qualifies as a dental emergency. We'll need to reattach the crown quickly to protect your tooth.
A Cracked Tooth. When this happens, it can cause a great deal of tooth pain. We can quickly bond your tooth or offer another solution to restore your tooth.
A Knocked-Out Tooth. This is a serious situation. If you can find the tooth, hold it only by the crown, which is the portion that you see in your smile. Rinse it off gently and try to reposition it in the socket. If that's not possible, keep the tooth moist by storing it in milk. See us immediately.
Tooth Pain.This could indicate infection, especially if it seems to emanate from the tooth root. Don't wait to come see us. If you wait too long, we may not be able to save your tooth.
Jaw Pain. This type of symptom can stem from a few different problems. Pain in the jaw can mean you have TMJ problems or a habit of bruxism. Whatever the cause, we want to diagnose the cause behind your jaw pain and help you feel comfortable again.
Infected Tooth. Tooth pain is often a signal for an infection. You might also notice an abscess. If you notice any of these signs or if your tooth is tender to the touch, come see us right away!
Sudden Sensitivity. If you're experiencing sudden sensitivity to hot or cold drinks, you could have cracks in your tooth enamel that must be addressed immediately to avoid further damage.
If you do not see your dental problem listed here, call our office and talk to one of our professionals! We can help you decide how best to ease your symptoms and restore your oral health.
Toothache? Dental Emergency? Call Huntington Emergency Dentist Robert Matlach!
We are usually able to see emergency dental patients the same day that the emergency occurs. Call, text, or email us with with any questions about our emergency dentistry services or to set up an appointment if you are in the area, including Halesite and Centerport.
Related Dental Services