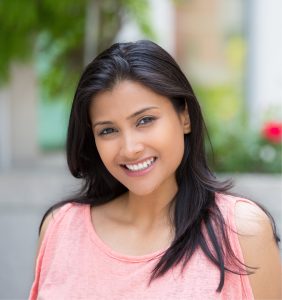 Cosmetic dentistry is really coming into its own. Trend-watchers say that more and more people are choosing it every day to improve their smiles, with the procedures that are available at Robert Matlach Dental in Huntington NY.
We all want to look our best. But cosmetic dentistry isn't just about looking good; it is good for your dental health. For example, straight teeth in the correct position are easier to care for, and make for a healthier mouth. That probably explains why clear braces are among the most popular cosmetic dentistry options; they can straighten your teeth, and are almost undetectable as you wear them.
Clear braces are not, of course, the only cosmetic dentistry option. Teeth whitening is one of the most popular procedures out there. A lot of people try to get whiter teeth at home, and there is a nearly bewildering selection of over-the-counter whitening products on the market. But none of them – not toothpastes, strips, or gels – can match the power of professional-grade teeth whitening.
Also in demand are porcelain veneers. They can completely transform the appearance of your smile, and like other cosmetic dentistry, are minimally invasive. A thin layer of tooth enamel is removed before veneers are permanently attached to your teeth. After that, you've got a mega-watt smile.
These and other cosmetic dentistry procedures can be completed without any pain at all. People from xxx have come to Robert Matlach Dental in Huntington NYto upgrade their smiles, and also for complete restorative dentistry. Call to schedule an appointment today!
Contact Matlach Dental:
Location (Tap to open in Google Maps):